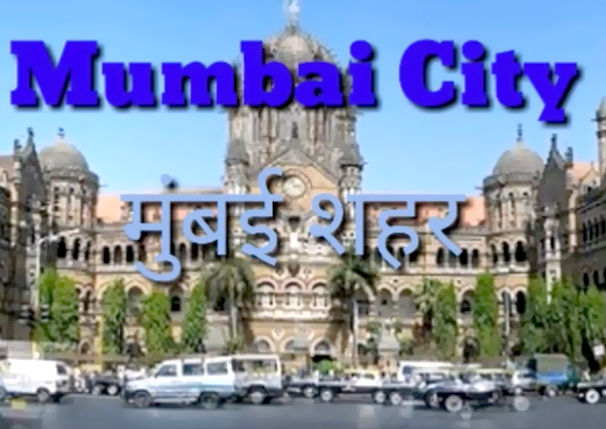 "Most interesting I found was my interaction with my friends," said Shakir, half laughing. "Few of them used to call and simply ask 'Aajpaaniaayakya? I had fun listening to them because it provided me a space to have a dialogue around water issue."
Shakir Husain's journey from being a college student to an activist fighting for the Right to Water is quite captivating. As a college student, Shakir was engaged with Apnalaya India as volunteer and that's when he heard about PUKAR's Youth Fellowship Program. He and his five friends came together and formed a group for the fellowship program. After getting selected each member of the group had their own individual ideas for research proposal.
After days and weeks of discussion, debates and dialogue within their group, they decided to work on the issue related to the shortage of water supply as it was the most crucial one. When they discussed it further with program facilitators, they realized that the root of the issue was much deeper than expected and its branches were much wider than seen. They could relate to their everyday challenges which their own families had to face. "The process made me more aware about the underlying issues which were often neglected in the name of the everyday routine." Said Shakir, "It only came out when I looked at the community from the perspective of the researcher. The program not only provided me with a new lens to look at my community's issues but also made me confident to articulate and express my thoughts to others."
Although Shakir's aim was quite clear, he had to face resistance from his family as they assumed that it was not the job for a common man like him. It took effort to build confidence in the work he was planning to undertake but with his strong will and determination, he succeeded in assuring them and changing their perspective.
The journey of being a fellow was more enriching than Shakir had expected. According to him, PUKAR's environment was welcoming and he felt he was heard for the first time in his life. This itself initiated the process of building confidence. In an era where everyone would hear the word and assume the impact of water shortage, PUKAR provided his group the space where their problems were heard from their own community. According to him, he learnt more about being responsible during the phase of data collection. Often. the residents of M-East ward where their research was based, felt that the survey would eventually provide them with the solution to water supply. "We had to make extra effort to make them understand our aim of this Research and we strictly restrained from giving false hope"
Attending residential workshops and meeting various resource persons provided Shakir with diverse perspective. This exposure made him more firm to work and advocate Right to Water. Keeping his goal in mind, post fellowship Shakir joined Pani Haq Samiti as Consultant – Community Organizer for the project 'The effect citizen empowerment and public service provision and Urban governance in eastern suburban. His dedication towards finding a solution for shortage of water supply was far above the job security and therefore, even after the project Shakir volunteered and continued on his journey of advocacy towards right to water for all citizens. His hard work showed colors as many people started noticing his dedication towards the issue regarding shortage of water supply and supported him. In December 2018, Hyderabad Urban Lab invited him and one of his fellow group member to present their research through video presentation. "It was through PUKAR that I and my fellow group member got this opportunity. Initially we were nervous to present our work in front of so many national and international organizations but once the presentation started, everything went in a flow." On 11 January, Shakir was one of the panelists, representing PUKAR, for Adolescents and Advent of Responsibilities for City Level Youth Symposium, 2019. "This was another platform wherein city wide organizations working on Youth came together and shared dialogues on everyday life issues which impacted their lives"
All this conversation around issues related to Water and Youths, Shakir feels that the journey of transformation has just started on ground and has a long way to go.
"I fight to protect the fundamental right to water as it prerequisite for all other human rights," said Shakir Shaikh a resident of M-East ward which is also one of the areas in Mumbai where no water supply is available for the residents. "In order to have access to water other things like employment, education, dignity and freedom often get impacted. Students have to skip their schools, people try to stay at home so as to store water and therefore many times have to skip high paying jobs. For authorities, it is just an issue of water supply but for us residents, it is an issue of survival."
Two years back 'Youth kiAwaaz' too covered the story on water issue based on Shakir and his team's research work.
Link: https://www.youthkiawaaz.com/2017/06/severe-water-crisis-in-shanti-nagar-slum-of-mumbai/
Video Link: https://youtu.be/GrhgBxt8UEs