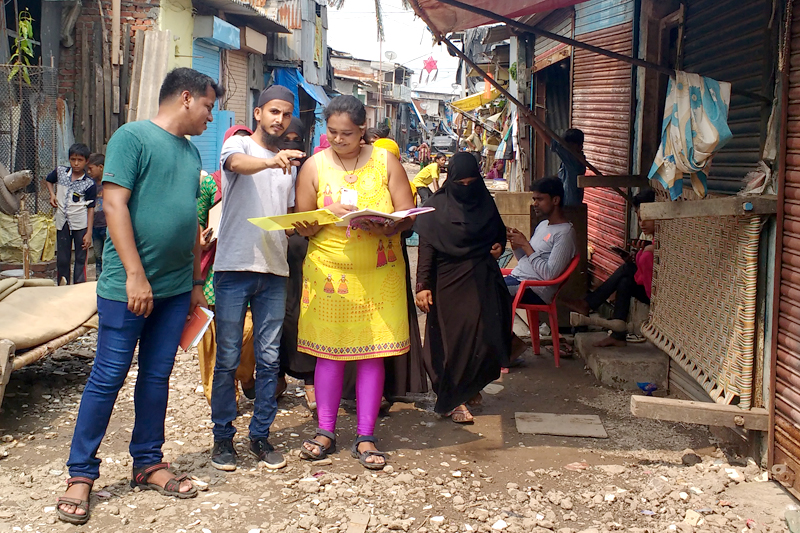 2015-2016

Partners: Unitarian Universalist Service Committee (UUSC), Boston.

Water Survey-
600 Surveys
15+ water maps of the community
Context: The problem of water access and availability in Mandala was brought into sharp focus by youth from Bainganwadi, located in M-East ward of Mumbai that has the lowest HDI in the city. Mandala community, located in close proximity to a dumping ground, is a mix of notified and non-notified slum settlement with poor or no service delivery. That conversation prompted PUKAR team's to seek grant.

In November 2015, Unitarian Universalist Service Committee (UUSC), Boston, awarded PUKAR a 2015 UUSC Innovative Fellowship Grant. The purpose of this fellowship was to support PUKAR in launching a rapid water survey in Mandala in which trained community-based youth as Barefoot Researchers (BRs), would be assessing key water service delivery indicators in slums—specifically access, quantity, quality, reliability, affordability, and non-discrimination.
BRs gathered "actionable" water service delivery indicators that reveal how and where water infrastructure is non-functional, deficient, or non-existent. This was aimed at Most facilitating dialogue between the city government and leaders in the Mandala community to promote an equitable provision of new water infrastructure in Mandala. 10 trained BRs collaborated with Citizens,Consumers,Civil Action Group (CAG) to create GIS maps of household water sources, community water taps, toilets from the data collected by them in India Nagar, Matang Rishi Nagar. 20 families selected to maintain water diaries. BRs visited them every day and monitored and documented the quality, quantity time efforts etc. for water collection.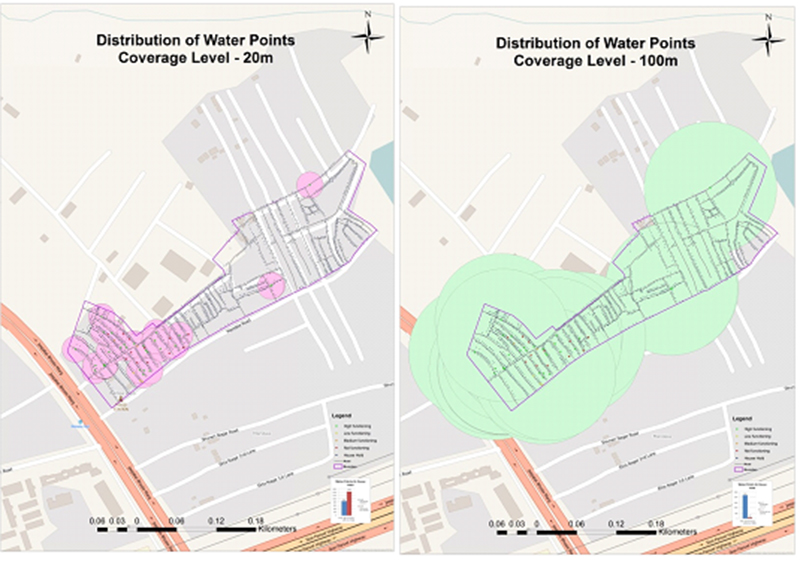 The Rapid Water Survey was completed with 600 Households where data about the residents' primary water source, monthly expenditure on water, distance travelled and time that was taken to purchase water, secondary and other sources of water was collected and analyzed.
This information was presented to the local corporators in order for them to take action.