A PROTOTYPE FOR ACTIVE TUBERCULOSIS CASE FINDING, KAULA BANDAR, MUMBAI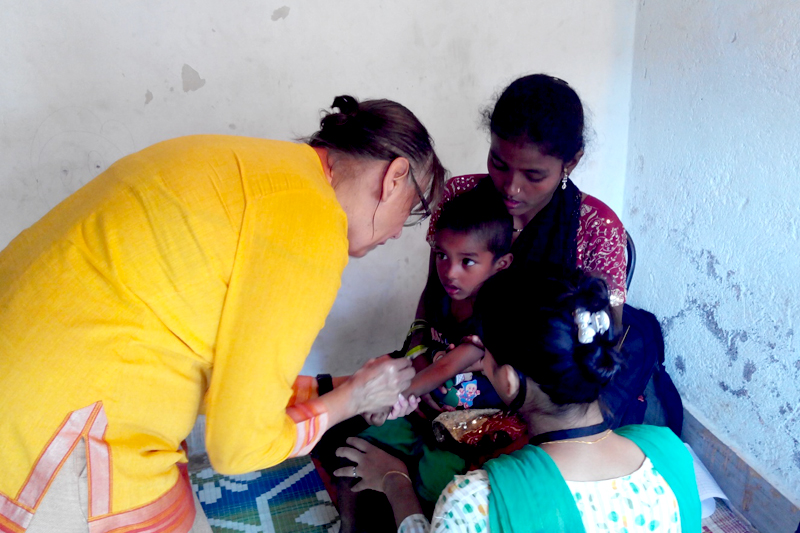 2014-2015

Partner: Vasanth Sheth Memorial Foundation
On 15th February, 2014, the Healthy Cities Wealthy Cities launched a new project, in collaboration with Foundation for Medical Research (FMR) The objective of the project was to develop a methodology for finding active TB cases in an urban community. The methods used created awareness about TB, try to mitigate the stigma related to the disease in the community and assess the baseline level of incidence of TB in the defined community. In addition to identifying TB cases, it involved encouraging all people with symptoms of prolonged cough to seek medical help in order to get an accurate diagnosis.
PUKAR conducted door to door community awareness activities using group meetings, house visits with help of audio-visual material.
FMR oriented the field staff of PUKAR on issues of TB diagnosis, care, motivation and related concerns and initiated communication with The Municipal Corporation of Greater Mumbai in order to facilitate linkages with the community so that affected community members could access free care at the public health facilities. All children were given Mantoux skin test and two new cases of children with + skin tests were sent for treatments. Similarly 7 cases of TB were identified out of which 2 were new and 5 were initiated back into the treatment. And a paper was published in the International journal of TB & Lung Diseases.