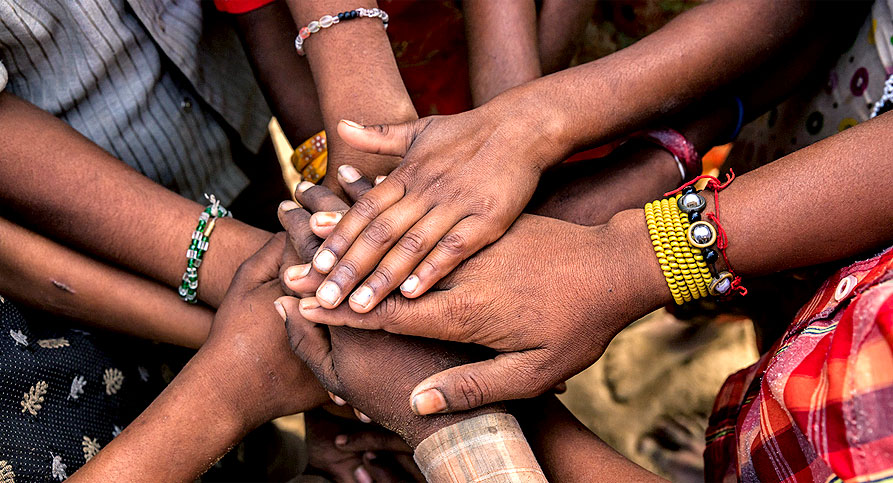 Urbanism, Spatial Utopia and Contested Realities
Where documentation becomes intervention and demand for distributive
justice
and good governance leads research-based action
"Information for All-E-Governance for All-Building Knowledge Bridge for Digital Divide"
October 2015-September 2018
Partner: Azim Premji Philanthropic Initiative.
This project aimed to correct the digital divide between rural and urban India by educating tribal people about the magic of internet. It aimed at teaching the Tribal how learning various governmental schemes on Internet would save their trips to Taluka places thus saving them time, money and humiliations. This was achieved by first educating local youth who became their E-Sevaks, who went door-to door educating villagers about the schemes. They also established computer kiosk in each village thus making access to internet easy and at their door steps and conducting community camps for essential things like Aadhar Card, Pan card etc.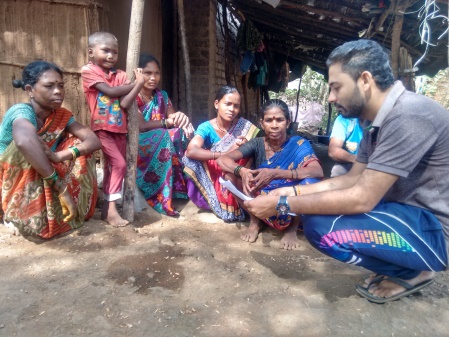 "Information for All-E-Governance for All-Building Knowledge Bridge for Digital Divide"
October 2015-June 2018
Partner: Azim Premji Philanthropic Initiative.
Key Words:                 73rd Amendment, Local Democracy, Governance and E-Governance, SHG, E-Sevaks
| | |
| --- | --- |
| Numbers: | |
| | |
| Villages: | 17 |
| Households: | 4562 |
| Population: | 21153 |
| Kiosks: | 14 |
| Online Services provided: | 24 |
| Off Line Services provided: | 21 |
| Community Events: | 759 |
| Participants in Events: | 13859 |
| Women SHG: | |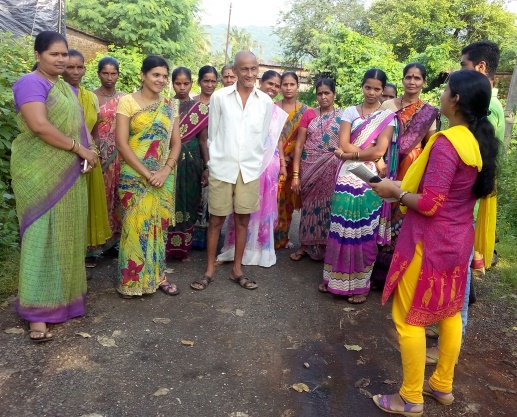 Context: In the current information age, Information Communication Technology (ICT), with its enabling, facilitating and wealth creating potential, has revolutionized many facets of life at multiple levels, thus becoming a powerful enabler in enhancing the quality of life. But none of these enabling qualities of the ICT can be useful if people do not have either the knowledge or the access to this technology. There is an absence of adequate knowledge regarding how internet services can be used for the development of the community, including use of e-governance services.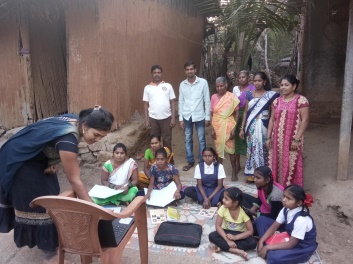 Awareness regarding these schemes is crucial since a number of government's schemes these days are available online, specifically through the website launched by the Maharashtra government for the state government schemes. The website contains a number of schemes for rural populations, specifically for tribal communities, majority of whom comprise of populations living below poverty line. Thus, these schemes are of special significance to the populations who can avail of the schemes and work towards their development through demanding better governance. In addition, strengthening local democracy through SHG was another very critical part of this project and this was mostly achieved by training members of SHG about the
importance of ICT, of Gramsabha and importance of their participation in each and every Gramsbha where they could put forth their opinions and their needs related to village development. This was again done through focus group discussion and training of the women in ICT. Governmental Schemes and 73rd amendment.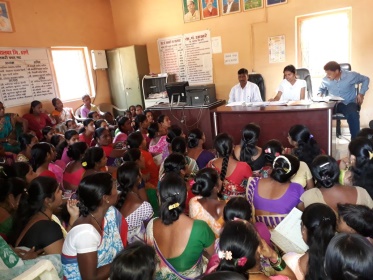 It is with this objective of decreasing the current digital divide PUKAR Palghar is a recently minted tribal district with more than 60% population of indigenous Tribal folks.
Creation of E-Sevaks and Transformation of Community Through CBPAR:
Based upon the principles of CBPAR, PUKAR's project team for "Information for All-E-Governance for All-Building Knowledge Bridge for Digital Divide" has been working in 14 tribal villages north of Mumbai since August 2016.  Believing in collaborative processes of knowledge creation and empowerment, the team has created collaborative knowledge creation and dissemination processes with the local youth, the local elected bodies and executive bodies.  The Team has trained 36 youth (E-Sevaks) from villages, keeping balance of gender, ethnicity, language and spatial divide between village and tribal hamlet.  These local youths who had never seen a computer or aware of Internet were trained in ICT and various schemes that are available on the internet for the villagers to access.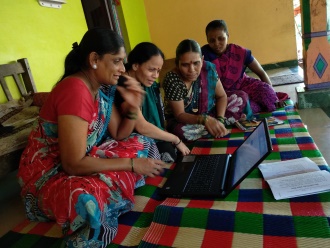 Armed with this knowledge, the youth have been going door to door with their tablets loaded with step wise description of the schemes, thus educating illiterate villagers how to access these schemes. Those who cannot use the tables, are sent to the kiosk established in each village by the Team and available to villagers in the evenings.  In addition, community meetings are held and mobile kiosks with a projector are taken to each and every tribal hamlet where the E-Sevak teach the residents about schemes, certificates, land records, bill payments, application of scholarships etc.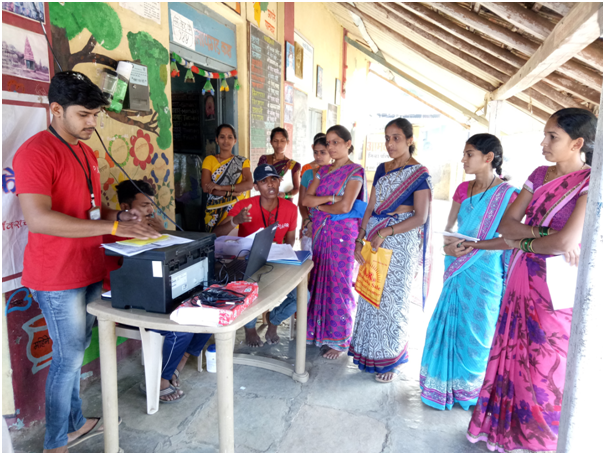 The impact of these activities has been many folds. The villagers are becoming self sufficient with decreased dependence upon the executive branch, decreasing trips to the district place thus saving them time and money and avoiding humiliating treatments at the hands of the governing people. The knowledge explosion has led to women becoming willing participants in the local administrative meetings and demanding more transparency and accountability from the administrative body.  The youth have become leaders and change makers in their respective villages,  bringing the village problems at the Grampanchayat (Local elected body) meeting while some of them  are also contesting elections at the local body. The idea of mobile kiosks has turned few E-Sevaks into social entrepreneurs thus curtailing their migration to cities. This is creating a level playing field for the marginalized village poor of our country.  A component of Governance with emphasis on Gramsabha, Grampanchayat and Gramsevak, has been added to the premises and this has been accomplished through capacity building of SHG women. In addition to the various schemes, there is emphasis placed on the following:
73rd Amendment
Participation of Villagers, especially women in Gramsabha
Access and disbursement of Funds from PESA, the scheme specifically for Tribal.
Access and disbursement of Funds from 14th Finance Commission.
The school children were given basic training in ICT that was essential for their daily lives learning to pay bills on internet etc. A telephonic HELP-LINE was established through which villagers could get information on accessing various schemes on internet.
PUKAR team has created E-modules on the various schemes and programmes that can be accessed on the internet related to education, E-Governance, health and livelihoods.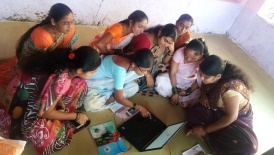 IMPACT: October 2015- September 2018
Worked with Grampanchayats, and increased the participation of villagers, especially Tribal women in Gramsabha. Worked with 360 SHG women and 337 students, training them in ICT and E-Governance
Created E-Seva Kendras in 14 villages, converging with Grampanchayat for space, electricity. Created increased accountability in service delivery in Grampanachayat and sustainability of E-Seva Kendra through 17 VLE
Reached out to 30000+ villagers.
Conducted 760 community camps to enable people to get 2535Aadhar cards, 1013 Pan cards, 1738 Voter Registrations, 1106 Financial Inclusion, 2232 Online Land Records on Internet without having to go to the Taluka place
54000 Services accessed by the Villagers on 14 Computer kiosks created through project
65 Government schemed taught to villagers from which they benefitted.
Saved INR. 2.1 Million of villagers by avoiding visits to taluka and avoiding exploitation by middlemen by providing by providing E-Services in villages and far flung Adivasi Padas through mobile E-Seva Kendras
Earned INR. 2100000:00 through provision of E-Governance services at Government dictated rates.
Help-Line: Telephonic guidance provided to people regarding various state government schemes. 500+ problems solved. Calls from across the state and needs scaling up for state as well as Central schemes
2 Cooperatives formed that provide E-Governance Services to people in villages not only in the 22 villages but also villages outside the RF. Earned INR 130020:00 and net profit is INR. 51783:00